Writers of children's animations let voice actors loose on their work!
subscribe to the scripts out loud mailing list

Writers of Children's Animations let Voice Actors Loose on their work!
Come and join industry voice-over professionals as they perform new scripts live. As well as providing a couple of hours of merriment, goofiness and play, this event also explores new ways to develop characters in animations and reveals the notes and processes that go on "behind the scenes" at voice recording sessions.
Watch as scriptwriters see their new work performed live before their eyes under the voice-directing skills of top industry professionals. It's a high-speed creative roller-coaster that'll leave you amazed (and amused) at the talent on all sides of the animation equation.
Could us working together elevate the quality of our content? Let's play and find out!
This event is for people working in, or aspiring to work in, the animation industry. 
We heartily welcome individuals from groups who are under represented in the animation industry.
You can just observe with your camera off or join in the Q&A's. And if you want to participate as a children's animation script writer or a voice actor. Please check out our participants page by clicking the button below.
Our next Scripts Out Loud is in collaboration with the Children's Media Conference on Tuesday 6th July at 8pm. If you would like to attend this online event, then you will need tickets for the whole 5 day conference, bookable here. If you are part of our mailing list, email us and we can get you a cheeky discount on a full priced ticket ;-). It is set to be an incredible jam-packed event for people who are in, or want to be in, the animation industry.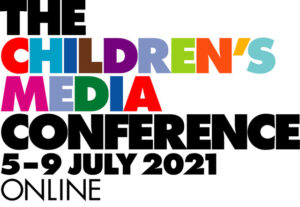 Following that, our next Scripts Out Loud event will be in September. Join our mailing list to be kept in the loop.
Our event is usually this sort of format:
Intro's
Writer's introduce their work
'Play time' where Barry and actors play with characters and scripts
Actor's perform the script
We all discuss the show and offer up suggestions and share our thoughts
Q&A
Then repeat all of this for the next script!
The scripts we are going to be looking at this time are:
Reef Rockers written by Danny Stack, created by Pete Phillips
Take a fantastic journey with the Nudibranchs and discover places and tales to ignite your imagination and love of the sea. Join our friends, the Nudibranchs, on a fantastic journey as they travel to distant destinations in search of exciting adventures. Making music together, solving problems and building friendships are all part of the friends' magical travels.
Robyn Crusoe & Benji Gunn written by JD Savage
Robyn Crusoe happens to find herself washed up on a tropical desert island after relaxing on a lilo in a swimming pool. She might enjoy sharing a desert island with her chatty mutant animal friends – if she didn't also have to share it with bratty Benji Gunn and his robot nanny Waddington. 
Our next event is part of the Children's Media Conference on July 6th, it is sponsored by Cloth Cat Animation in Cardiff.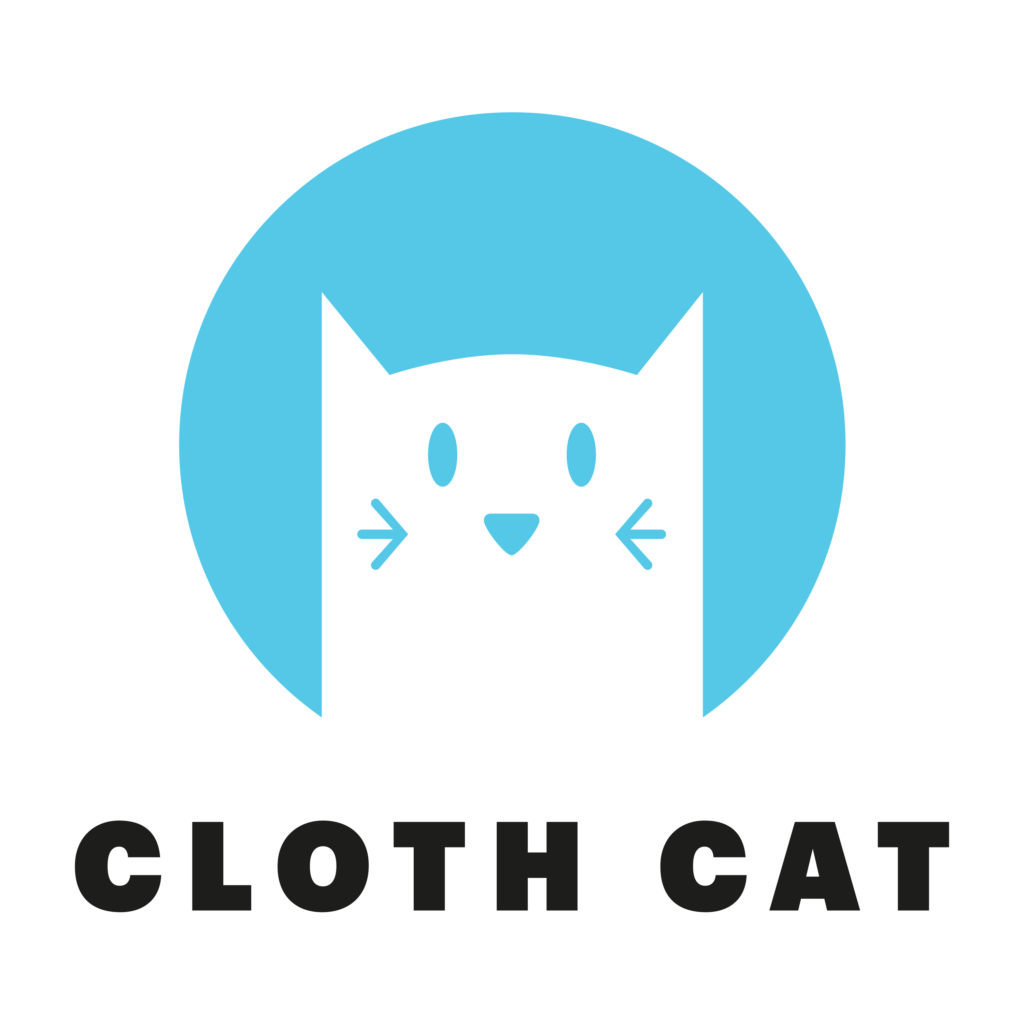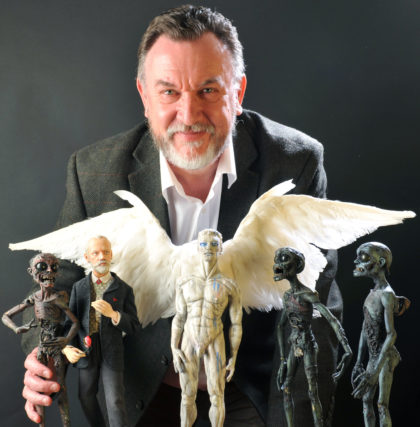 We have Oscar and BAFTA nominated Animator and Director, Barry Purves, will help bring all the pieces together.
Sharon Miller has worked extensively as a drama television director and writer, both in Britain and Los Angeles. Sharon has produced our event at CMC.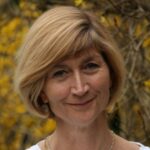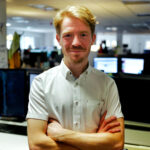 Jon Rennie, MD of Cloth Cat Animation (Luo Bao Bei, Olobob Top, The Rubbish World of Dave Spud) is going to be giving his perspective on each piece.


Children's animated TV characters often don't come into their own until half way through the first series.  By creating a play space and having a dialogue between writers and voice actors, we can really focus on building more relatable, rich and dynamic characters, so by the time the first episode is aired the characters are more embedded and fully formed.
Ordinarily we are Pay What You Can! We want this to be affordable for everyone, so observe from £1!
The one we are doing as part of the Children's Media Conference would require you buying a ticket for the whole 5 day conference, bookable here. If you are part of our mailing list, email us and we can get you a cheeky discount on a full priced ticket 😉
Business as usual for our next event in September.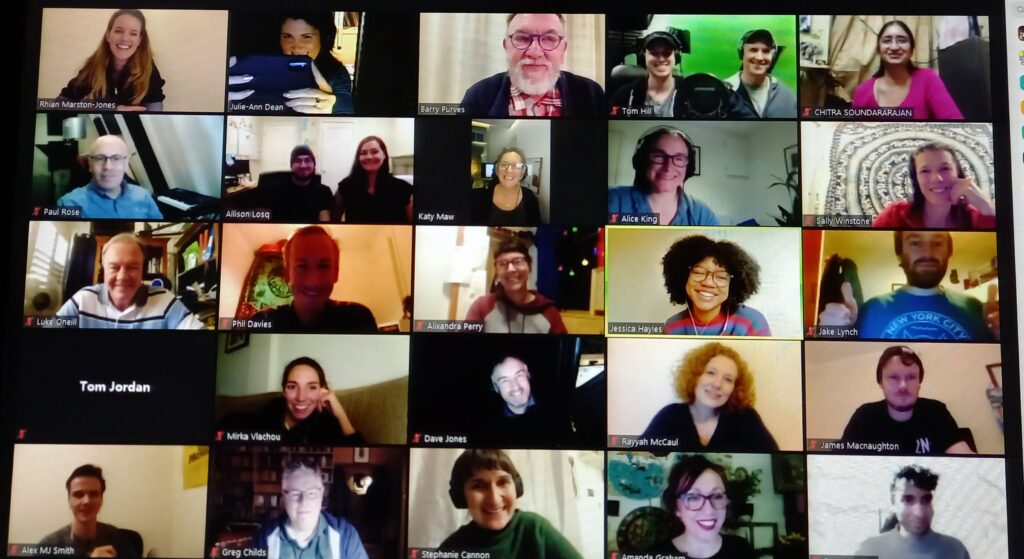 The people behind Scripts Out Loud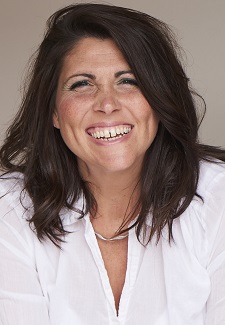 Julie-ann dean
Julie-Ann began her career as a voice over artist at the age of 16, dubbing the children's programme 'The Little Vampire' for the BBC. With decades of experience working in children's TV, Julie-Ann has hundreds of credits to her name. Some highlights include Paw Patrol, Toby's Travelling Circus and Wakfu. In recent years she has won a Voice Arts Award in Hollywood for her performance in a VR video game. And is enjoying working on some exciting new AAA video games.
Rhian Marston-Jones
Rhian graduated from East 15 Acting School in 2010 and has since worked in theatre, film and voiceover. Rhian began work as a voice over actor 4 years ago and in that time has secured jobs with Disney, Virgin, Vodafone, Big Finish, Listening Books and Vice. Rhian has toured the UK and Europe performing Shakespeares classics such as Romeo and Juliet, Much Ado About Nothing, A Midsummer Nights Dream and Twelfth Night. Currently Rhian has an award winning animation 'Cumulus' circulating festivals in the UK where she plays a rebellious Welsh girl seeking adventure.